Partners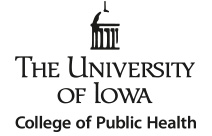 University of Iowa (UI)
RTRC is housed in the Center for Health Policy and Research (CHPR) in the Department of Health Management and Policy (HMP), College of Public Health (CPH) at the University of Iowa. CHPR draws on faculty, staff, and graduate students from multiple colleges at UI to serve as investigators. On average, 20 to25 research projects are operated through CHPR at any given time. Primary project funding comes from the National Institute of Health (NIH), Health Resources and Services Administration (HRSA), Agency for Healthcare Research and Quality (AHRQ), state government, foundations, private organizations, and subcontracts to other research entities. CHPR promotes collaboration among health organizations through frequent exchanges with professional and provider associations, policy and planning groups, health delivery institutions, and other members of the health services research community. RTRC also has resources in the RUPRI Center for Rural Health Policy Analysis, an arm of the Rural Policy Research Institute (RUPRI), which is recognized as one of the world's preeminent sources of expertise and objective perspectives on policies impacting rural places and people. RUPRI's Center for Rural Health Policy Analysis works to address the needs of the rural population and, in particular, the policies that affect the provision of health care to rural populations.

University of North Carolina-Chapel Hill (UNC)
The North Carolina Rural Health Research Program (NC RHRP) is built upon nearly 50 years of rural health research at The Cecil G. Sheps Center for Health Services Research at The University of North Carolina at Chapel Hill. NC RHRP draws on the experience of a wide variety of scholars and researchers, analysts, managers, and health service providers associated with the Sheps Center to address problems in rural health care delivery through basic research, policy-relevant analyses, geographic and graphical presentation of data, and the dissemination of information to organizations and individuals who can use the information for policy or administrative purposes to address complex social issues affecting rural populations. The North Carolina Rural Health Research Program's project portfolio currently includes the NC Rural Health Research and Policy Analysis Center, the Medicare Rural Hospital Flexibility Program, the Rapid Response Project, and now a partnership in the Rural Telehealth Research Center. These projects are funded by the U.S. Department of Health and Human Services Federal Office of Rural Health Policy.

University of Southern Maine (USM)
Maine Rural Health Research Center (MRHRC) faculty and staff are affiliated with the Cutler Institute for Health and Social Policy in the Edmund S. Muskie School of Public Service. Located in Portland Maine, the Muskie School offers master's degrees in Public Policy and Planning and Public Health and the PhD in Public Policy. The Cutler Institute has 180 multidisciplinary faculty and research staff from diverse professional and academic backgrounds working on projects spanning health, disability and aging, child and family policy, and justice policy. One of seven national rural health research centers funded by the Federal Office of Rural Health Policy, HRSA, DHHS, the MRHRC Center has 10 core faculty and staff as well as collaborating faculty and staff from the Muskie School and USM. Although most of the Center's work focuses on rural health research and evaluation, the Center has also been engaged in rural policy development, technical assistance, and demonstration projects in Maine and other states.